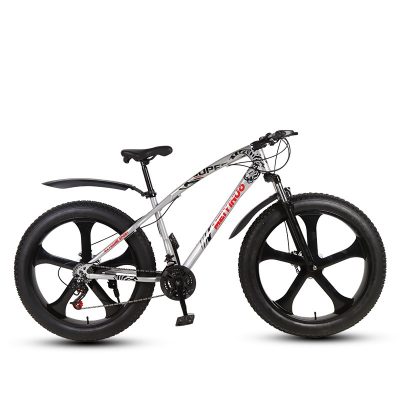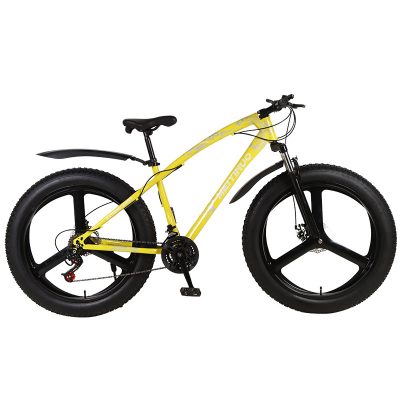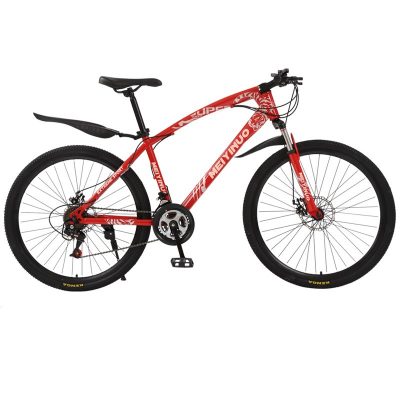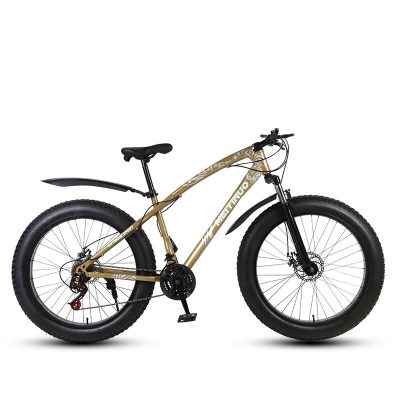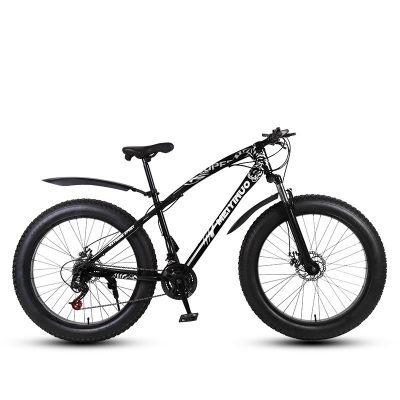 | | |
| --- | --- |
| Product name | Mountain Bike |
| Frame | steel frame inner painting |
| Front Fork | shock absorbing fork 31.8 leg thickness |
| F&R Brake | Disc brakes YK-5 Aluminum alloy 6 screws fixed |
| Speed | 22 24 26 Speed |
| Rim | Aluminum alloy rim double wall 36H |
| Tire | 26*2.125 air kylon tire |
| Speed | positioning 21 speed |
| Pedal | Plastic |
| Chain | Kmc 108L |
| Free Wheel | High carbon steel |
| Chain Wheel | High carbon steel |
| Hub | 36H steel hub |
| Stem | Aluminum alloy |
| Color | Black, white, yellow, green |
Mountain bike
Mountain biking originated in San Francisco, USA in 1977. Designed to ride in the mountains, usually with a transmission that can be changed to save effort or fast gears, some will install shock absorbers on the frame, part of the tires are chocolate treads to facilitate the road without paved bicycle surface Ride. The dimensions of mountain bike parts are generally in imperial units. The rim is 24/26/29 inches, and the tire size is generally 1.0-2.5 inches.It is divided into many categories in detail, and the one we commonly see is generally the xc category. Variable speed, good tire grip, suitable for off-road, shock absorption system to reduce bumps.
The material, structure and design style of the mountain bike frame are very important for manufacturing a high-performance, safe and reliable bicycle, because the bicycle frame needs to withstand the impact caused by various reasons.
All-mountain bikes are a type of mountain bike, weighing approximately 14 kg to 16 kg. They have longer shock absorbers and are heavier than XC bikes. Such a bike is much heavier than an XC bike, generally weighing between 14 kg and 16 kg. They have longer shock absorbers, usually 150mm front and rear shock absorbers, mid-to-high-end vehicles can also adjust the shock absorber stroke, so that this kind of vehicle can go uphill like XC.