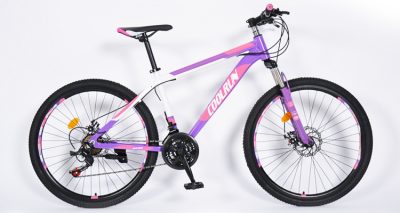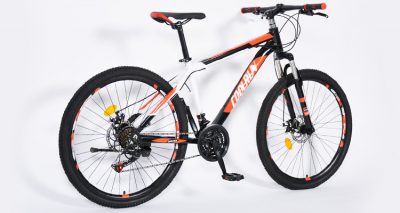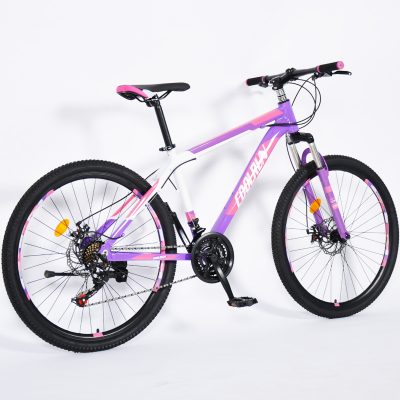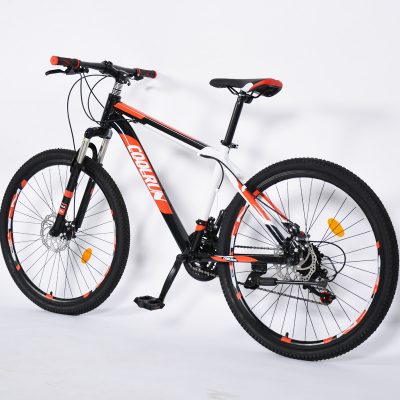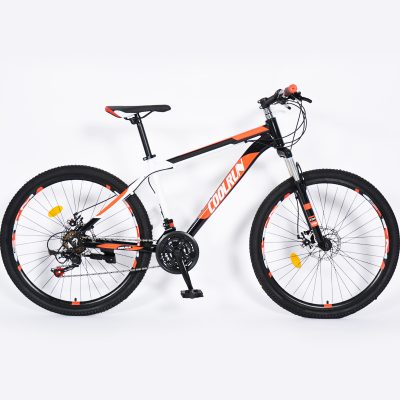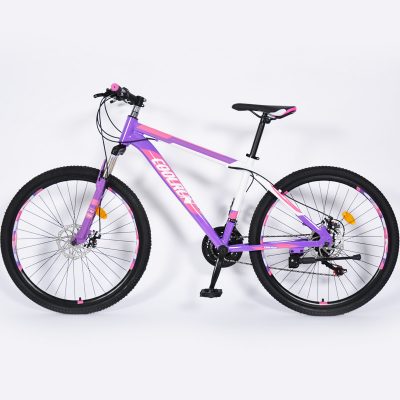 | | |
| --- | --- |
| Bike name | Mountain Bike |
| Wheel Size | 29″ / 27.5″ |
| Frame Height | 29×15″ / 27″ / 19″, 27.5×15″ / 17″ |
| Bike Color | Red / DarkGray / Blue / Yellow / Orange / BlackRed / BlackSilver / WhiteRed, Holographic color(Red / Black /Yellow) |
| Net Weight | 20KG |
| Frame | LEOPARDpro, High modulus Carbon fiber,EPS,Inner-Cable,Gloss paint,UV laser decals |
| Handelbar Sets | TW Alu alloy,Matte with Laser-logo,Handlebar 31.8×700,Stem 90mm,Seat post 31.6×350mm |
| Clamps | TW Alu alloy,Single screw lock 34.9mm |
| Fork | TW MgAl alloy,Air suspension,Remote |
| Head Sets | TW Alu alloy CNC with sealed Bearings 42*52mm |
| Washer | Carbon 3K 3×28.6×10mm |
| Derailleur Lever | RETROSPEC(LTWOO) V5010-30S |
| Front Derailleur | RETROSPEC(LTWOO) V5010 |
| Rear Derailleur | RETROSPEC(LTWOO) V5010 |
| Cranksets | RETROSPEC, Alu alloy,Hollow,24-32-42T |
| Cassettes | SUGEK-10S,11-36T |
| Chain | YBN-10S |
| BB | Hollow BB92×41×24, pressed |
| Brake | ZOOM hydraulic brake+HS1 disc 160/160 |
Mountain bike frames are divided into the following types:
Soft tail frame (SOFT——TAIL) The soft tail frame is a kind of frame between the hard tail frame and the fully shock-absorbing frame. This frame has a passive damping structure at the seat support of the rear triangle. This structure is similar to the rear shock absorber, but it does not have the obvious shock absorption effect of the rear shock absorber. Its function is only to make the vibration transmitted to the human body slightly smaller, and at the same time to make the contact between the rear wheel and the ground closer and better control. Like the hard-tail frame, the soft-tail frame has almost no energy loss during pedaling. This frame is slightly heavier than a hard tail frame and lighter than a fully shock-absorbing frame. However, due to the frame type, it is relatively rare in China. The following are the products of KHS, which is famous for producing soft tail cars.
Full suspension frame (FULL SUSPISION) is a frame with a real shock absorption structure and damping effect. Unlike a soft tail frame, the full suspension frame has a completely independent shock absorption structure and A wide range of shock absorbers, combined with a shock-absorbing front fork, can get a good shock-absorbing effect (seems like I have never seen a car with rear shock-absorbing but not front shock-absorbing). The performance of different fully shock-absorbing frames varies greatly. The following are several common fully shock-absorbing frames: 1) Single pivot frame 2) Four-link frame.