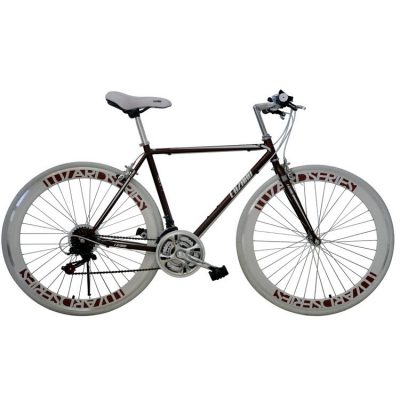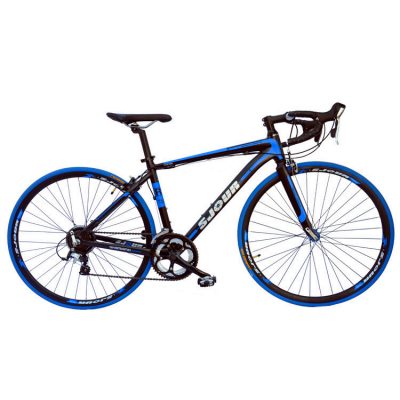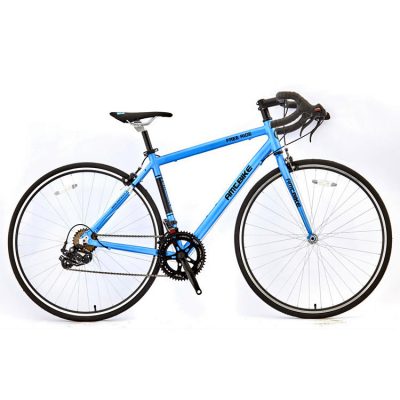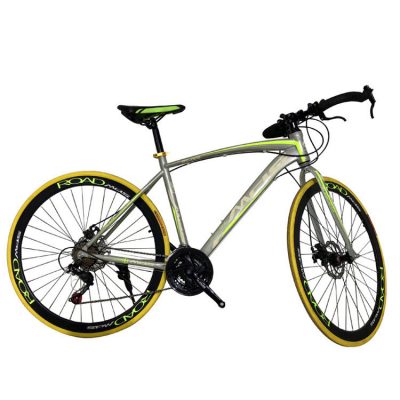 Name
Road bike
Frame
Aluminum alloy inner wire
Fork
Aluminum alloy shoulder lock
Saddle
8501 fine leather printed gray silver flower
Sticker
Light No film sticker
weight
5kg
Painting
Painting
length
98cm,110cm
Bottom bracket
Sealed bottom shaft 122MM
Brake
Cassette disc brake 160 discs front and rear
Rim
180 black side edging knife rim
Brake lever
Black B68 aluminum alloy brake lever
Outer tire
2.15 black tire
Brake line
Black environmental protection line pipe
Inner tire
175 natural rubber tire
Shifter
Ltwoo 27-speed three sets (A5)
Handle bar
Thickened black frosted small swallow handle
Package
85%skd
Grip
Black straight grain single pass grip
Road bikes are used on smooth roads. Due to the low resistance of smooth roads, road bikes are designed with greater consideration for high speeds.  Because the frame and accessories do not need to be strengthened like mountain bikes, they are often lighter and more efficient when riding on the road. Because the frame does not need to be strengthened and often uses a simple and efficient diamond design, road bikes are the most beautiful bicycles.
The length of the bicycle shall not exceed 185 cm, the width shall not exceed 50 cm, and the weight shall not be less than 6.8 kg. The length of the seat should be between 24-30 cm, the distance between the central axis and the ground should be between 24-30 cm, and the diameter of the front and rear wheels of the bicycle must be the same. The maximum diameter of the wheel is 70 cm and the minimum is 55 cm
The advantages of road bikes are low resistance, faster riding, lighter weight and less effort, low resistance, large gear ratio, fast speed under the same pedaling frequency and power, and light and labor-saving riding for transportation. The combination of people and vehicles is high and easy to control. It is also an excellent sports equipment.