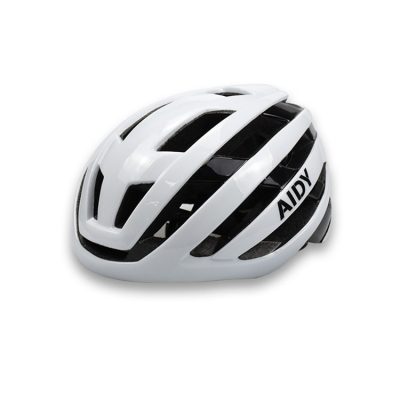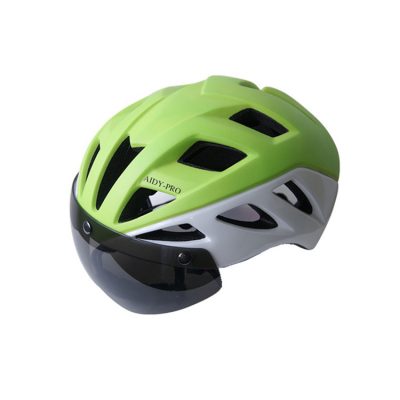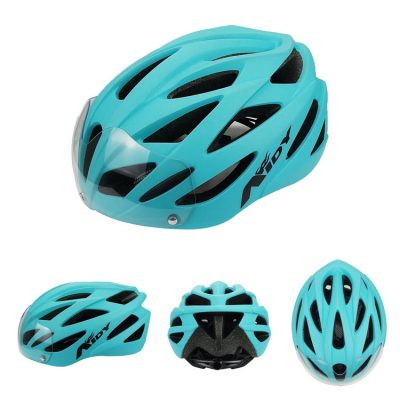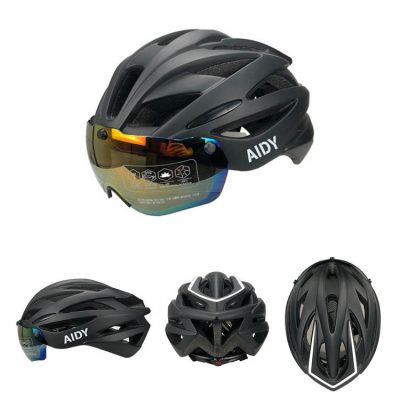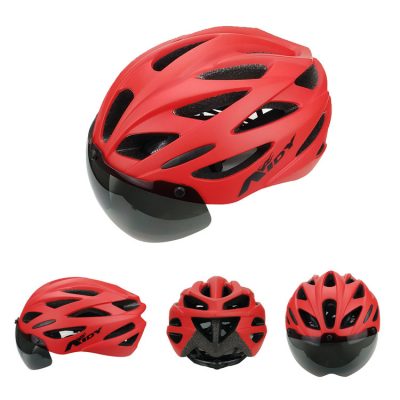 Helmet Type:
Bike Helmet,Bicycle Helmets
Structure:
PC+high density EPS foam
Adjustment Dial:
Support
Age Group:
Youth-Adult
Liner:
Heat-pressed soft pad
Technics:
Integrally Molded
Suitable Sport:
Biking/Scooter/Cycling/E-bike Riding Helmet
Air Vent:
22
Color & Decal:
Customizable
Surface Process:
Glossy / Matt
Size:
M:44-58CM /L:48-61CM
Weight:
140±10g
Feature
Head protection

Reduce damage

Wearing a helmet while riding a bicycle can prevent 85% of head injuries
The structure of the bicycle helmet is very simple. According to the processing method of the outer shell (PC or PVC) and EPS (Expanded Polystyrene), it is divided into an integrally formed helmet (In-mold) and an out-molded helmet (Out mold). The foam layer is a very core component that buffers/absorbs external impact energy when the rider has an accidental impact. One principle of the helmet to protect the head from injury is that when you are hit by a frontal or side impact, the helmet is the first to help you block most of the impact. The result is often that the helmet is broken and the head is fine or damaged. The degree is greatly reduced.
Road bike helmets usually do not have a brim, and there are more of them with a streamlined overall design. High-end road bike helmets can be made very light, such as Lazer, Specialized. Road bike helmets are naturally more suitable for road bike parties.
Mountain bike helmets often have a detachable brim, because the use scene may involve the outskirts of the jungle, the brim can block the small branches that accidentally fall, and keep out some rain. Some mountain bike helmets are more bulky than road bike helmets, and the number of ventilation holes is also designed to be less, but the overall covering will be stronger, especially the XC mountain off-road type.
The commuter helmet looks a bit like some electric bicycle helmets, with a more rounded shape, fewer ventilation holes, and a larger wrapping area for the head. Many foreign brands of commuter helmets are beautifully made.The shell and the foam are a whole without gaps, while the non-integrated helmet is to manually glue the formed EPS foam and the PVC shell. The glue is combined together, and a clear gap can be seen between the shell and the foam.