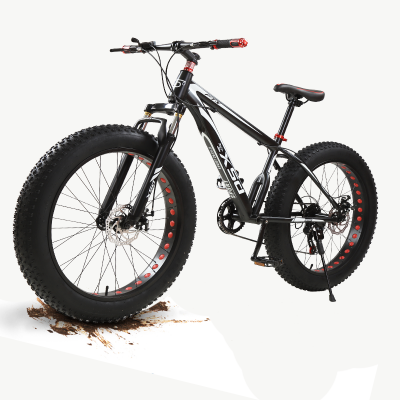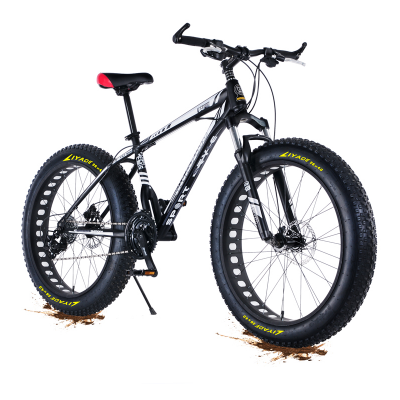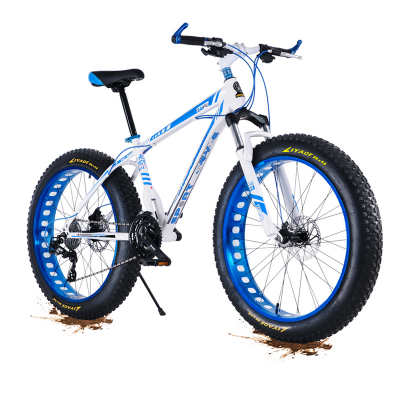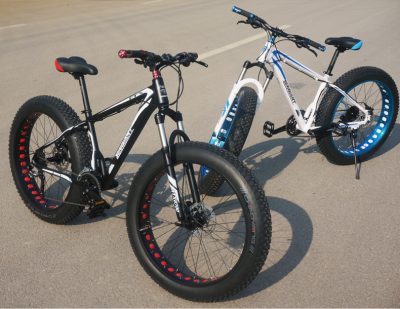 Technical Data
Product name
Fat bike
Overall width
103 cm
Frame
High carbon steel
Overall height
98 cm
Seat
 Ergo-fiberglass seat
Overall length
200-220 cm
Tires
20×4.0″ front / 26×4.0″ rear
Track width
84.5 cm
Front brakes
Avid BB5 disc brake
Wheel base
122 cm
Rear brake
Avid BB5 disc brake, Parking brake
Bottom seat height
30.3 cm
Shifter
Shimano ST-EF51 3×8-speed
Seat width
30 cm
Front derailleur
Shimano Tourney FD-TX51
Seat depth
20 cm
Rear derailleur
Shimano Acera RD-M360 8-speed
Seat angle
45°
Chain
8-speed
Turning circle
4.5 m
Feature
Can ride in extreme road conditions such as snow and sand

The advantage is that it is very stable when riding, and it is not easy to fall.

Suitable for people of all ages to ride.

Weight
26.5 kg
Max. load
125 kg
Rider height
160-195 cm
Snow bikes began to develop in the United States around 2006. The difference between this bike and mountain bikes is the tires. Its tire width is usually 4.0-4.8 inches, and it can walk on snow with low tire pressure.
The mainstream snow bikes on the market have three wheel diameters: 20, 24, and 26 inches. The 20-inch snow bike is light and compact, suitable for children to ride. The 24-inch and 26-inch snow bikes are suitable for teenagers and adults.
Snow bikes are not limited to riding in winter. In winter, wear 4.0-4.8 tyres and walk on the snow. In summer, change to 3.0 tyres, which are similar to ordinary mountain bikes.
The snowmobile may seem bulky, but it is not very heavy when actually riding. The wide tires do not bring much resistance, but increase the riding comfort.
In addition to anti-skid in winter, another advantage of snow bikes is that they are very stable when riding, not easy to fall, and suitable for people of all ages to ride.
This bicycle can also adapt to the snow well by changing the wheels. It uses 4.0 or 4.9 ultra-wide tires. By increasing the contact area, the pressure is reduced and the grip performance is enhanced. It is not easy to slip when riding in the snow, and it is not easy to fall into the snow. Riding such a bicycle in the snow must be very beautiful.